Concrete Maintenance for Fall
When considering the best concrete maintenance for fall there are a plethora of options to read about. When it comes to caring for your patio or driveway there are a few easy steps to keep in mind when coming into the fall months and prepping for winter.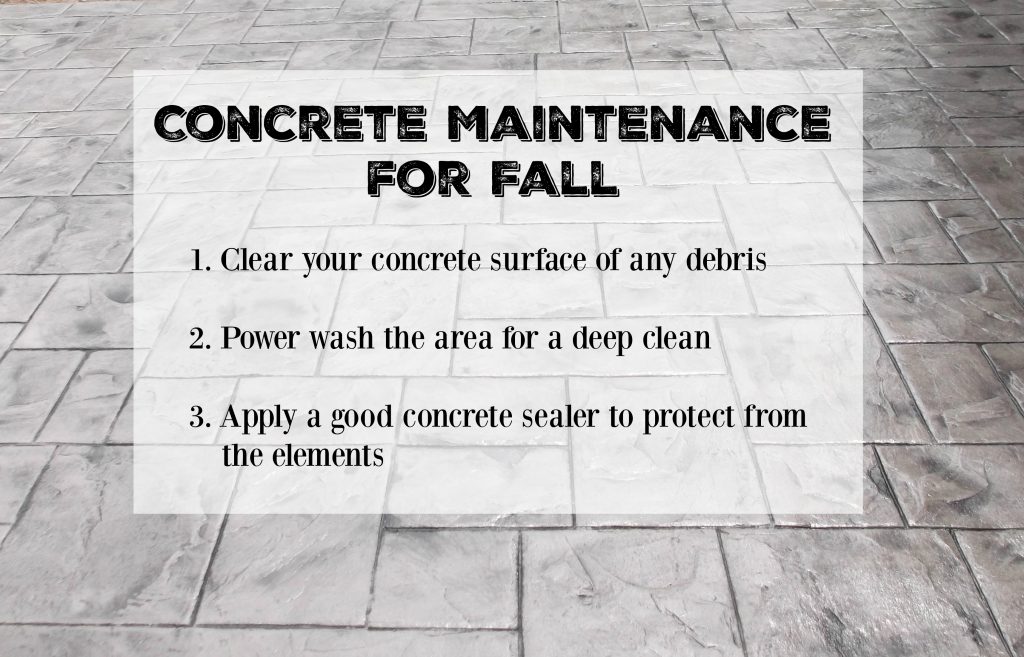 Clear your concrete surface any debris…falling leaves, a sidewalk chalk drawing that hasn't washed off yet, or unused flower pots housing moisture underneath.
Give your surface a good power washing. Periodic (seasonal) washing is a great way to ensure any potential hazards aren't sitting on your concrete surface for extended periods of time.
Apply a good concrete sealer. Our Stamp Seal 25 offers great resistance to rain, the sun, freezing temperatures, stains, and other pollutants that sometimes can be hazardous to concrete. With substrate wetting agents and anti-foaming additives included in this formulation, Stamp Seal 25 provides superior adhesion to properly prepared concrete.Applying Stamp Seal 25 to exposed aggregate will also help to eliminate loose pebbles and premature wear.